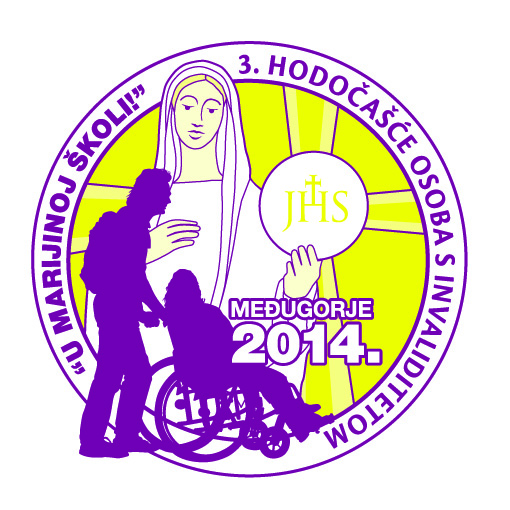 Coordinator: Fr. Marinko Sakota P.P. OFM
The third international pilgrimage to Medjugorje for the disabled will be held from the 23rd to the 26th of October 2014. The main organizers will be the "Susret" association in Citluk, in association with the Parish Office and the "Mothers Village". Participants should gather in the afternoon on Thursday the 23rdOctober. The Parishioners of Medjugorje are offering free accommodation and food for the weekend. The program for the pilgrims through from Friday evening to Sunday will be involve workshops, talks and gatherings for prayer. The Saturday morning will be dedicated to the climbing of Apparition Hill.

Bookings for the disabled partaking in the pilgrimage will be from the 1st to the 30th September at the email address: gospina.skola@gmail.com.
IN YOUR BOOKING we would kindly request exact information about the disabled person, who ever will be accompanying them, if parents will be travelling with them etc. and also how many days they will be attending and your contact.