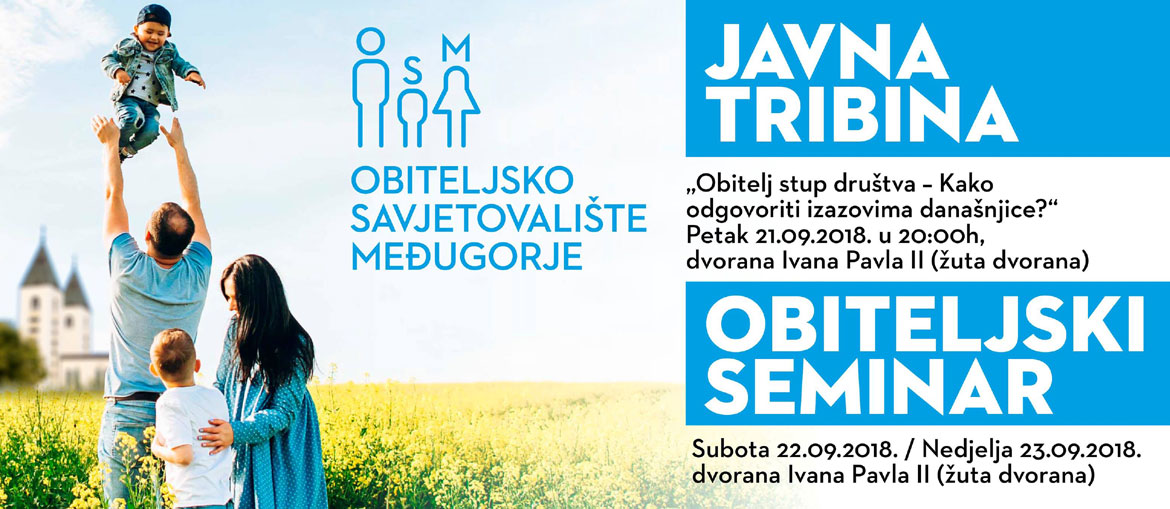 Family Counselling Medjugorje is organising a seminar for families, to be held on September 22, 2018 in the Hall of John Paul II. The seminar will consist of the interactive lectures with workshops in small groups of spouses, as the equal carriers of the family community with all specific and different roles that are mutually connected. There will be professional lectures, practical experiences and Holy Mass for families. Babysitting is organised during the whole programme. The seminar is free, but all participants are kindly asked to register at the email address: osmedjugorje@gmail.com or at the phone number: +387 63 407 888.
Programme:
Saturday, September 22 – Lecture and workshop from 3 – 5 pm
Sunday, September 23. – Holy Mass at 9.30 am
Lecture and workshop at 11 am
Coordinators of the programme are: Fr. Josip Šimunović, a priest and psychotherapist; Suzana Matošević, theologian; Ivana Stvorić, psychologist and Elizabeta Matuzović, theologian.